Business Process Designing
Systems & Processes that Enhances Efficiencies
BUSINESS PROCESS DESIGNING & IMPLEMENTATION
Every business needs a solid framework to operate well
Every business aspires and rightly deserves so to inscribe success stories and create legacies. Every entrepreneur dreams to build a business and plans for personal growth along with the business growth.
A business lifecycle is far more challenging when in the execution of tasks cycle. The business promoter or group of promoters tend to face multitude of tasks and the range is different at each phase of the cycle.
But Many questions hover around entrepreneurs at this stage.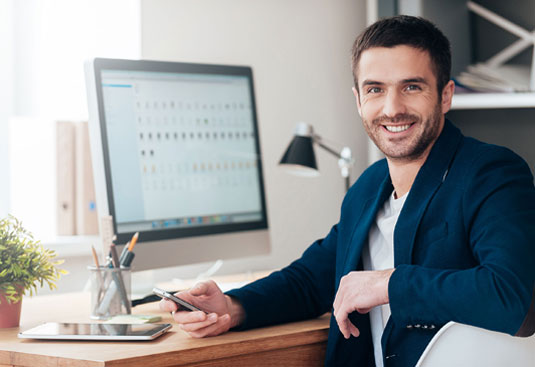 Focus of entrepreneurial energies and efforts ought to be in building the business among target group, designing strategies and plans to achieve the milestones envisioned and not get tied up in operational and day to day tasks.
An entrepreneur needs to be IN the business during initial set up and stabilization and thereafter should be able to position him or herself OUT of business. This stimulates and ensures a strategic approach for creativity & innovations, growth & expansion, team management, procurement leverages, profitability enhancements, fund utilizations, ROI portfolios, and the like.
The answer to above questions all lead to a common solution – Define proper, appropriate, effective systems and procedures within an organisation in detail, for operations and all functions, for people and performance, for the management, for the least and most significant and critical activities, for all that makes and grows your business. That's the area where Prohub's Process Consultants can help you.We are  also a No.1 tax consultants in Ernakulam.
What is a Process Driven Business Ecosystem?
The decision to make your organization a process driven one is very important and critical to creating the cult difference that makes you and your organization efficient and performing.
The even more essentiality is that, this decision has to be stood by at all times by the management and the team and all related others.